Did you know that California is named after a fictional Black woman? Montalvo, a Spanish writer from the early sixteenth century, wrote a famous epic tale about Christians fighting against Muslims who were assisted by a warrior Queen named Calafia, her Black women warriors, and her fierce griffins. In Montalvo's fictional world, Queen Calafia is from the island of California, named after her. In the real world, a few decades after the book was published, Cortez's colonizers used the name of the fictional island from Montalvo's novel to refer to Baja and Alta California.
Of course, Queen Calafia and an army of Black women warriors makes for a fun way to represent Black women as powerful leaders. So, I put together these Playmobil figures for my kiddo to enjoy. They are all based in history, but I took some liberties, and none have any previous connection to the myth about Calafia. All of them fight alongside Queen Calafia to keep their land free from invaders and to put an end to domestic oppressors.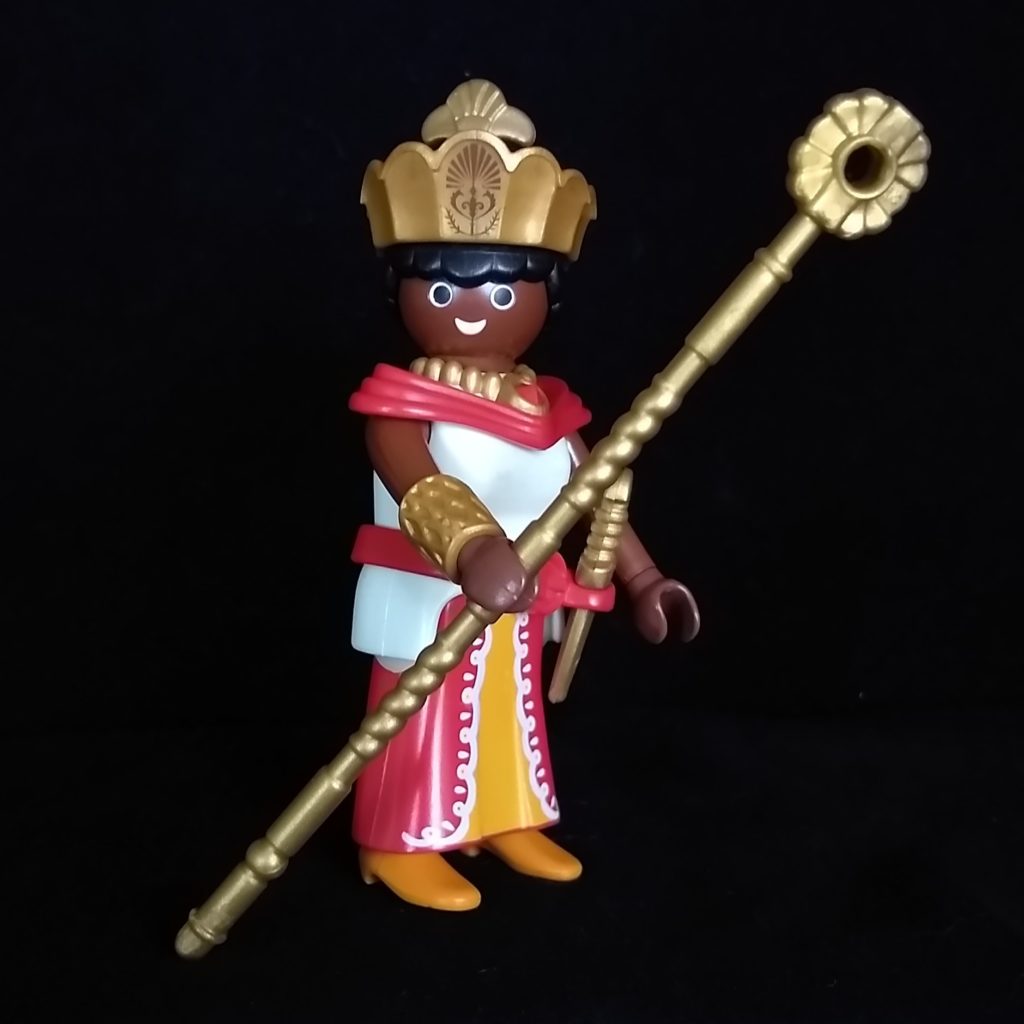 Queen Calafia is the main negotiator with outside forces, but she believes in sharing power and equipping everyone with the knowledge and skill to lead. That means, if she ever gets captured (or worse), the crew is never without a ready and powerful leader.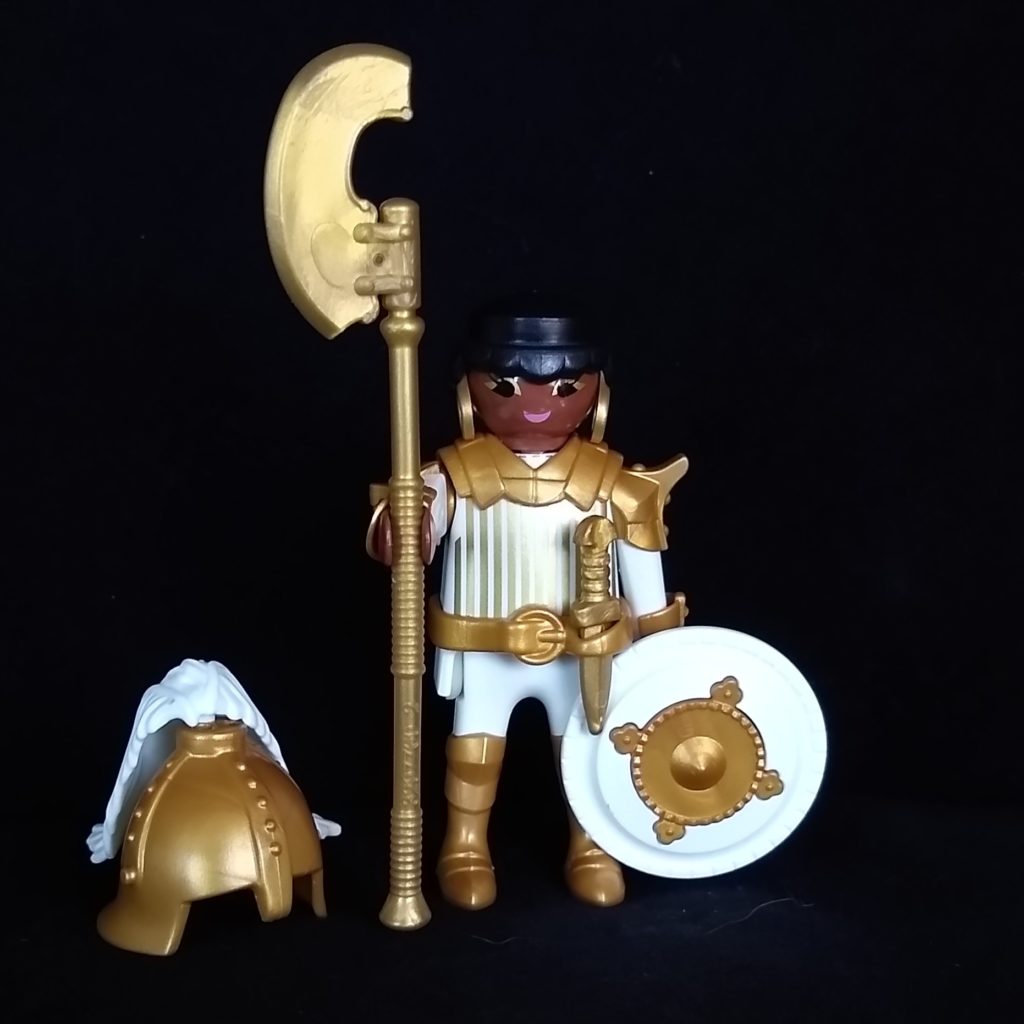 Amanirenas Qore Kandake (Amani for short) is a heavily armed warrior skilled at hand to hand combat.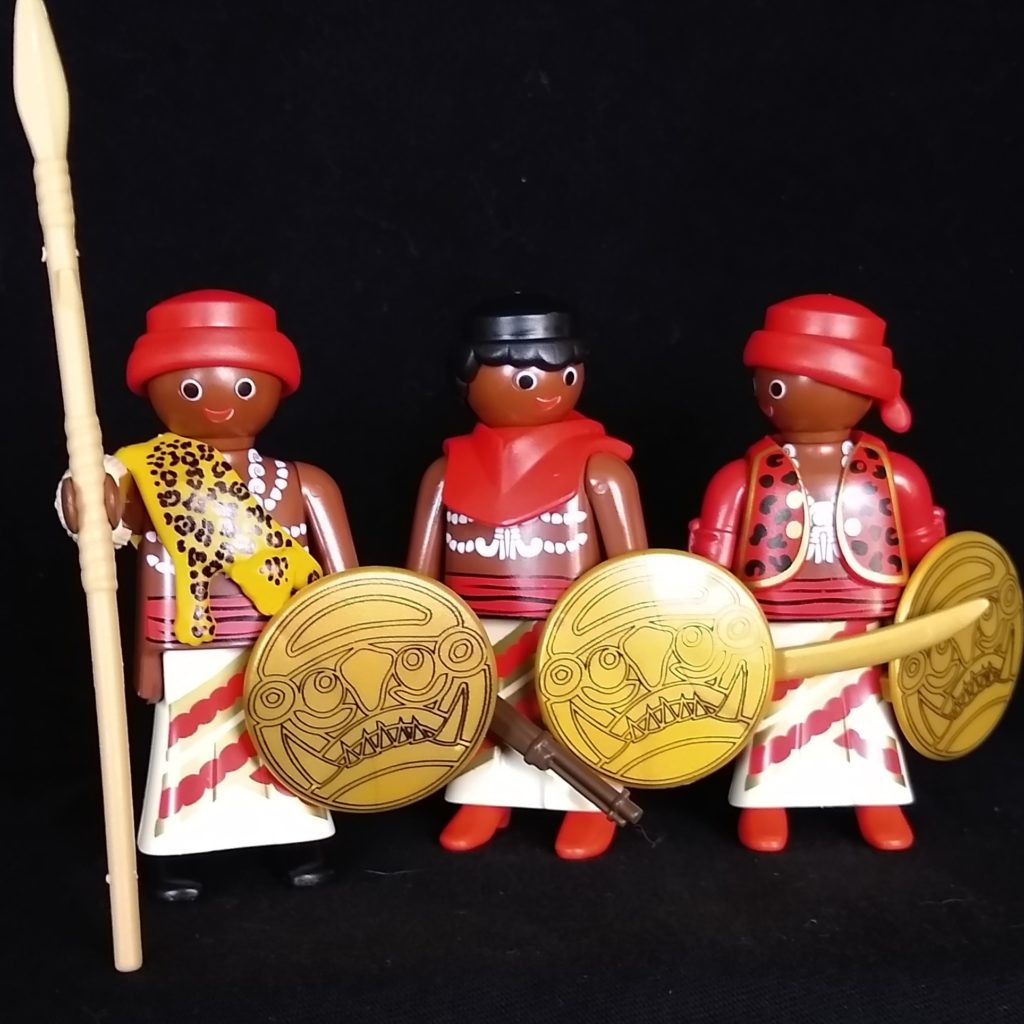 The trio of Mino, Ahosi, and Benin are the Dahomey Amazons. They always stick together. Their motto is "a cord of three strands is not easily broken."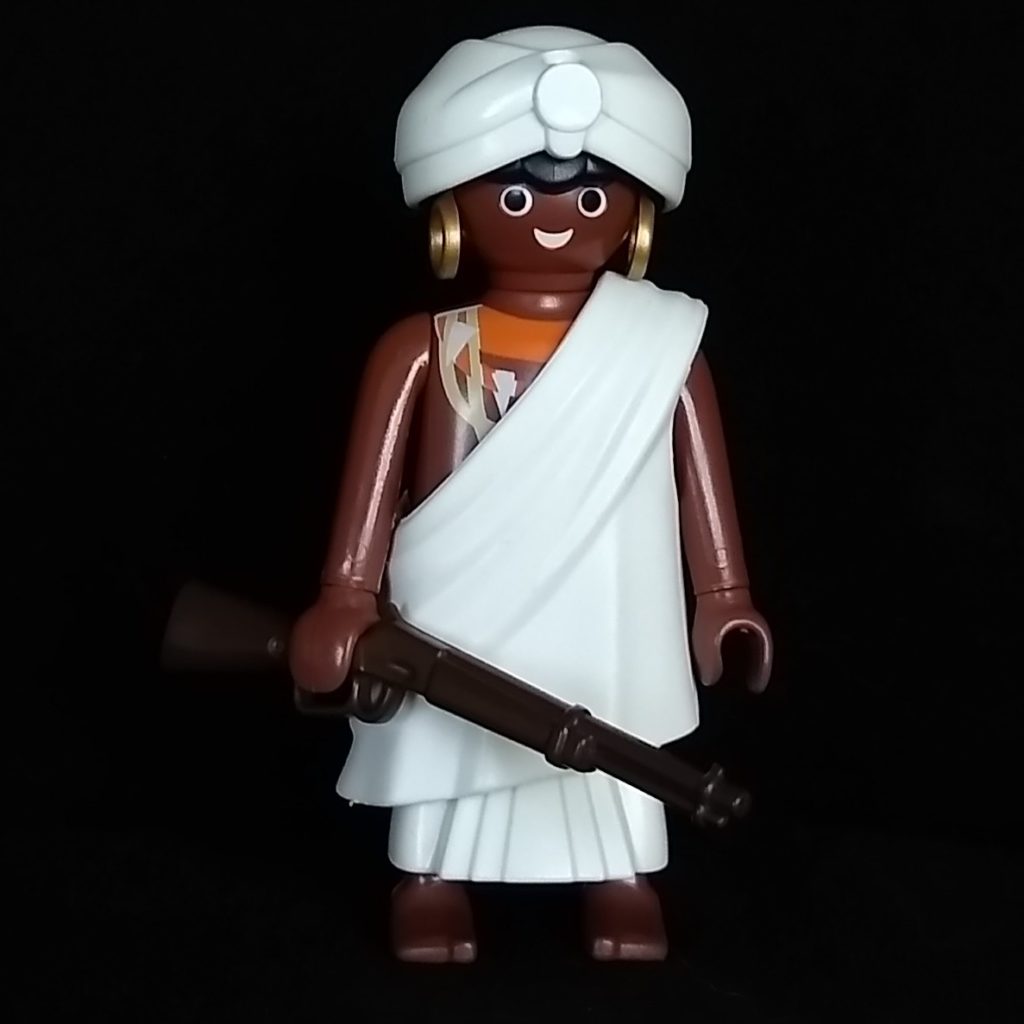 Queen Nanny is a master strategist at gorilla warfare.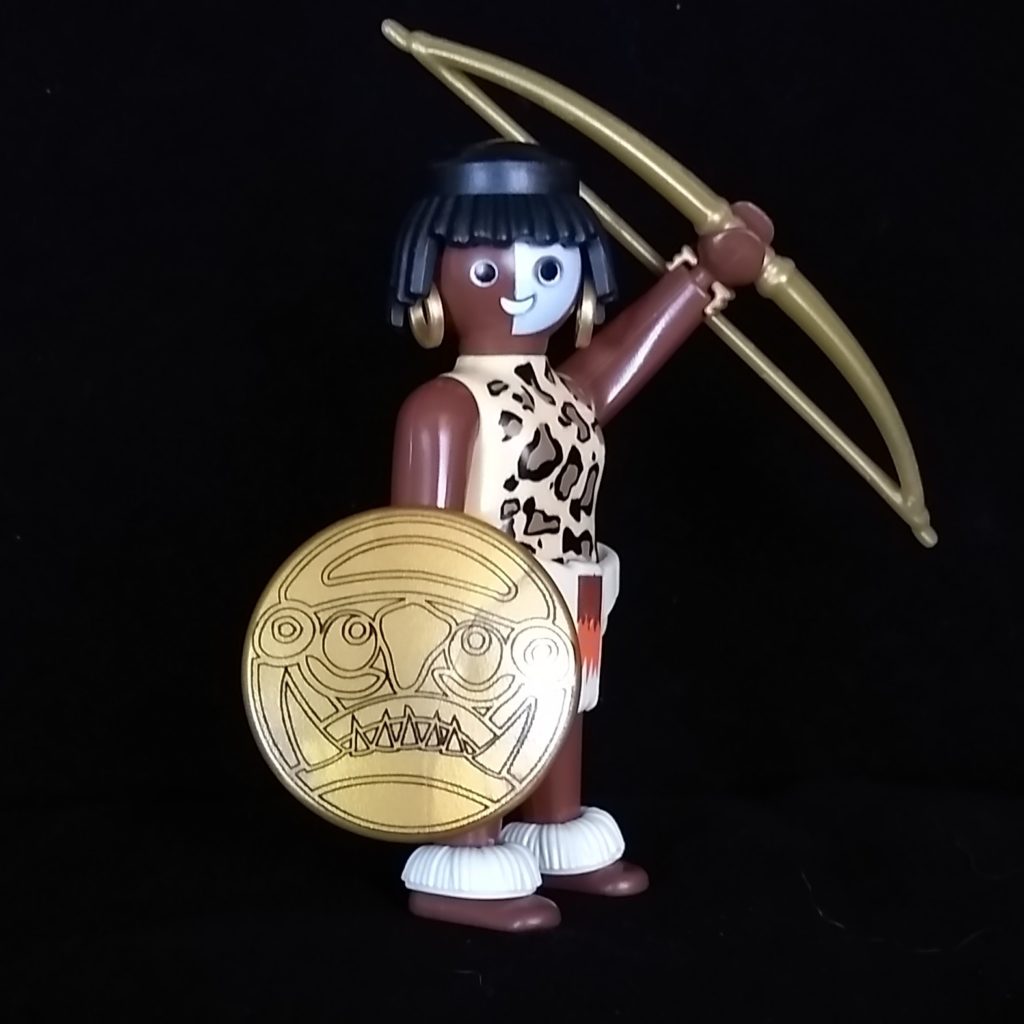 Yennega is a fearless warrior who can easily pick up the skills for using any weapon. She is also known for having more endurance than anyone.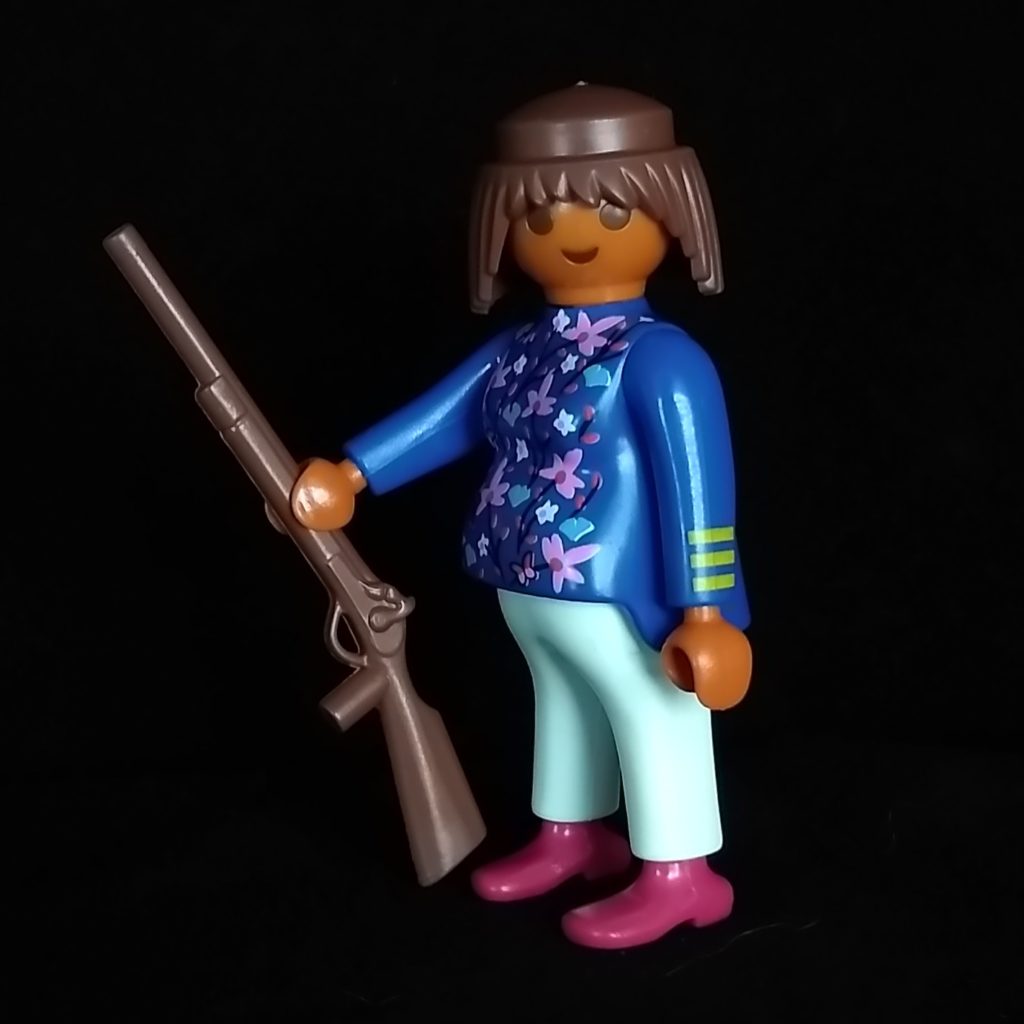 La Mulâtresse Solitude believes in fighting to protect her own freedom and that of the next generation. And, yes, she is pregnant.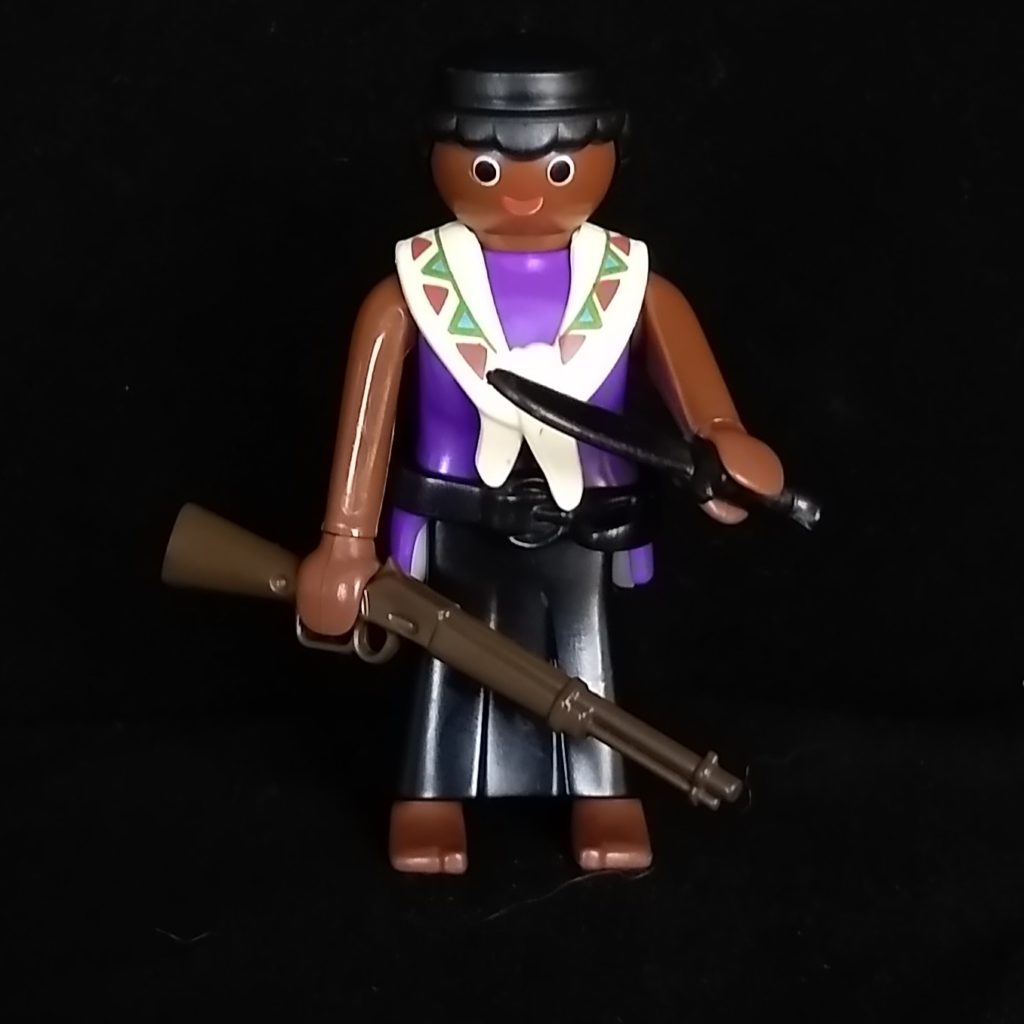 Carlota Lukumí has a unique skill at infiltrating enemy lines without being seen and recovering captured comrades.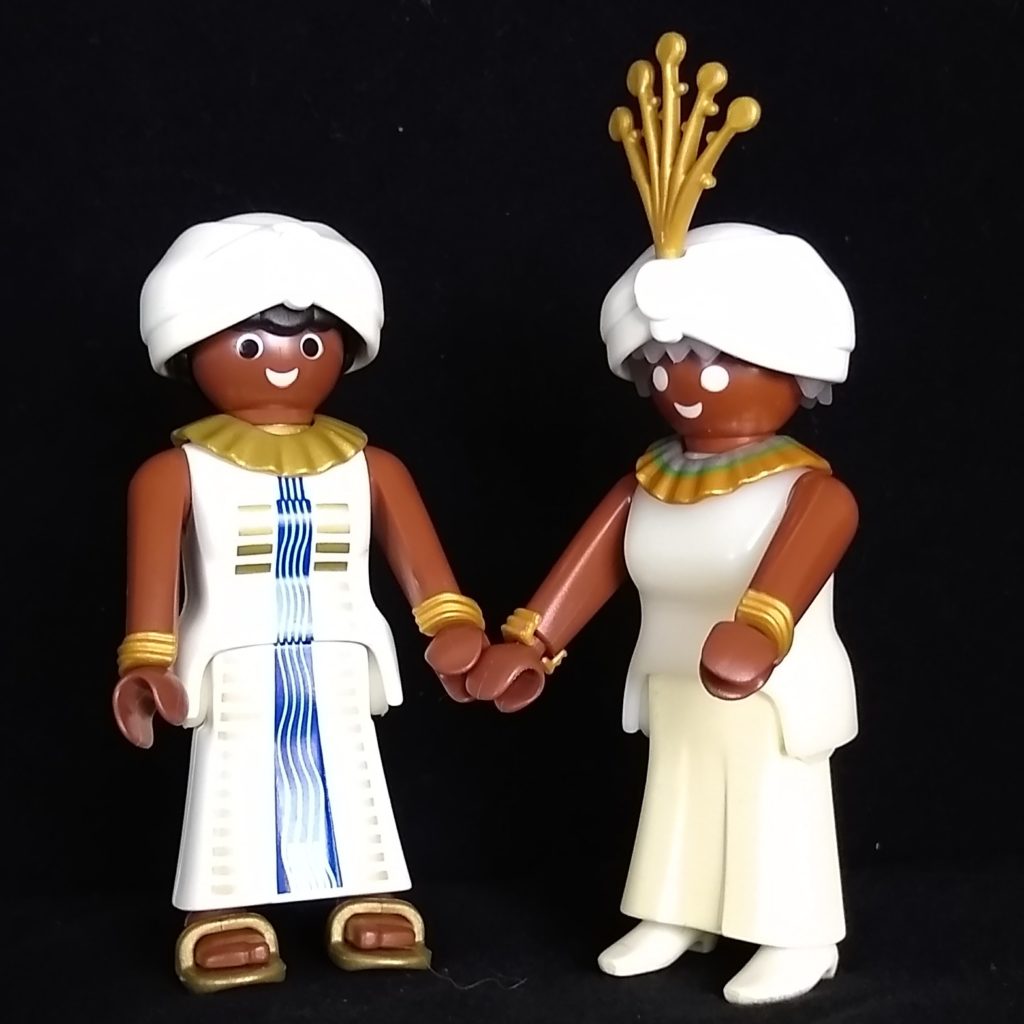 Nyabinga Muhumusa and Nyabinga Kaigirwa are priests with spiritual powers that allow them to make a magical protection from bullets for themselves and the rest of their allies.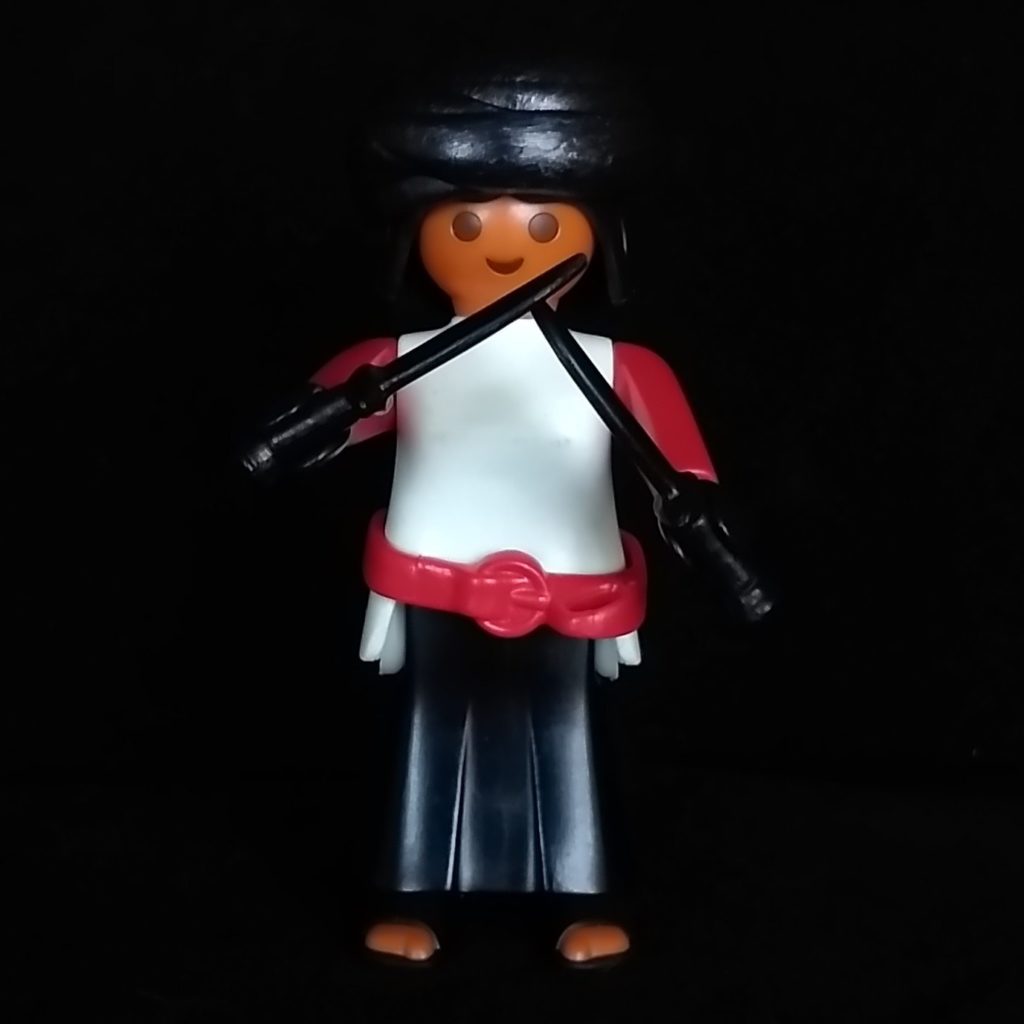 Dihya Al-Kahina is able to go into a trance and see the future. She also is sick with knives.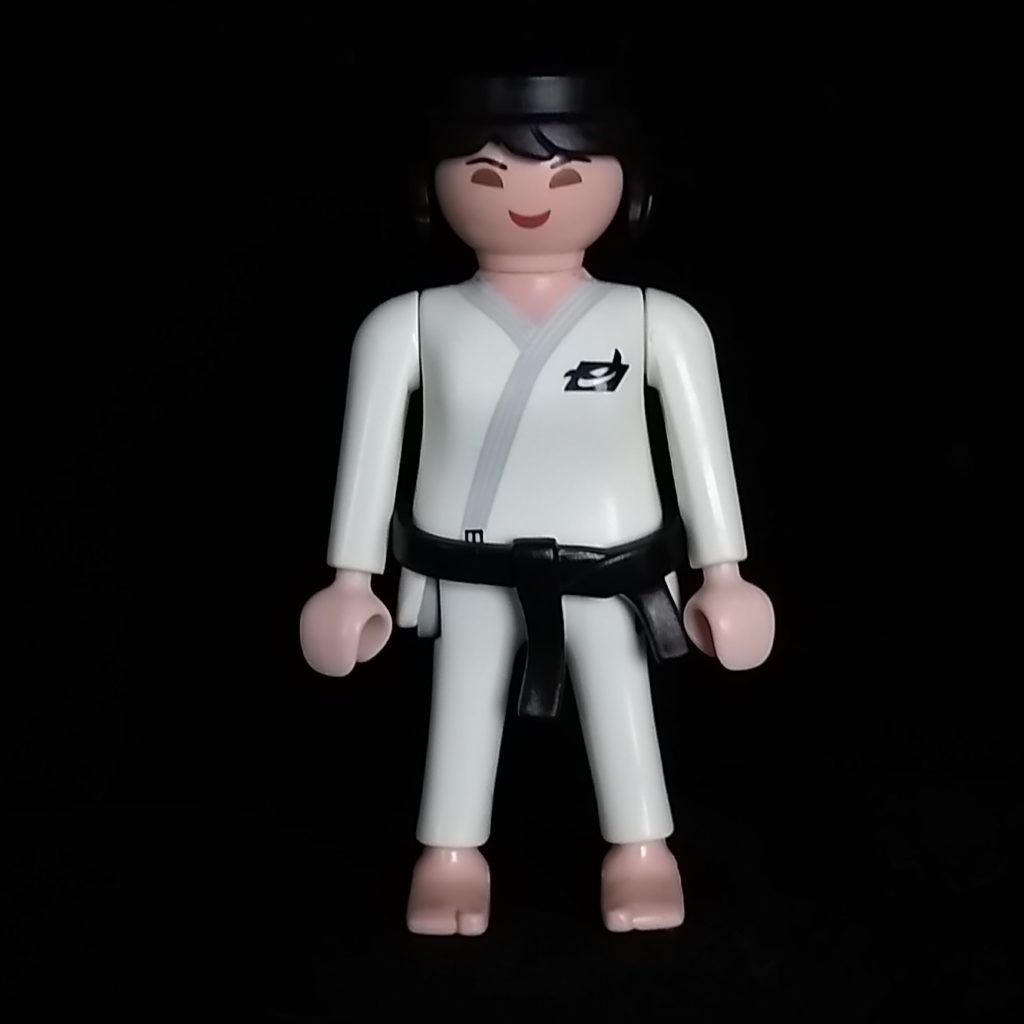 Trieu Thi Trinh is a master of hand to hand combat, skilled at evading enemies, and a great leader. She trains the others in unarmed fighting skills.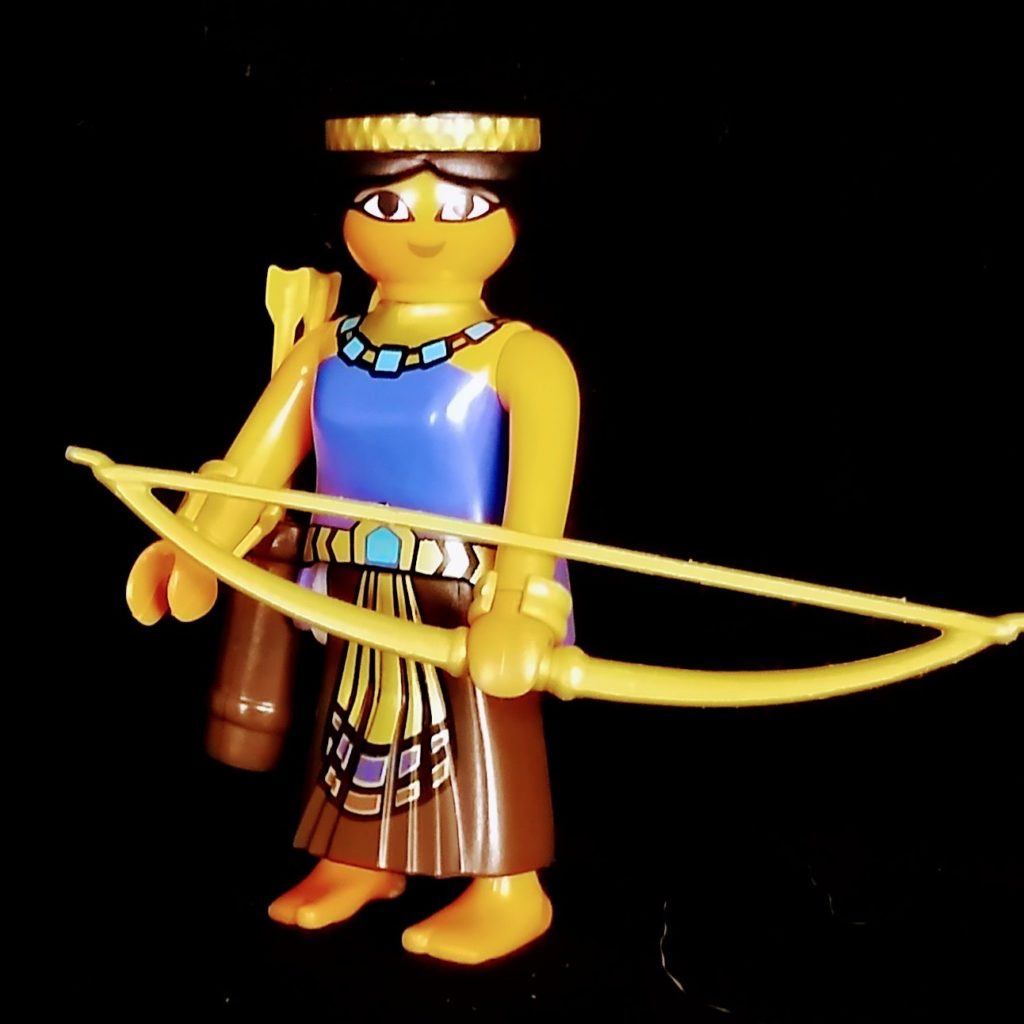 Ahhotep is an expert with the bow and arrow. She is also very strong willed and has no tolerance for insolence.