Playmobil got a lot of flack a few years ago for a certain pirate ship set that they were selling in which one of the pirates has brown skin and a slave collar around his neck. According to complaints, the toy was racist because "It told my son to put a slave cuff around the black character's neck, and then to play with the toy." Obviously, it could be pretty problematic for kids to enter the world of their imagination with the prompting to think of the enslavement of a Black character as normal. The concerned parent went further to complain that it is "obscene" to sell toys that encourage playing with slavery; and she added that this is a pretty poor decision by a company that already does not have a lot of diversity in their toys.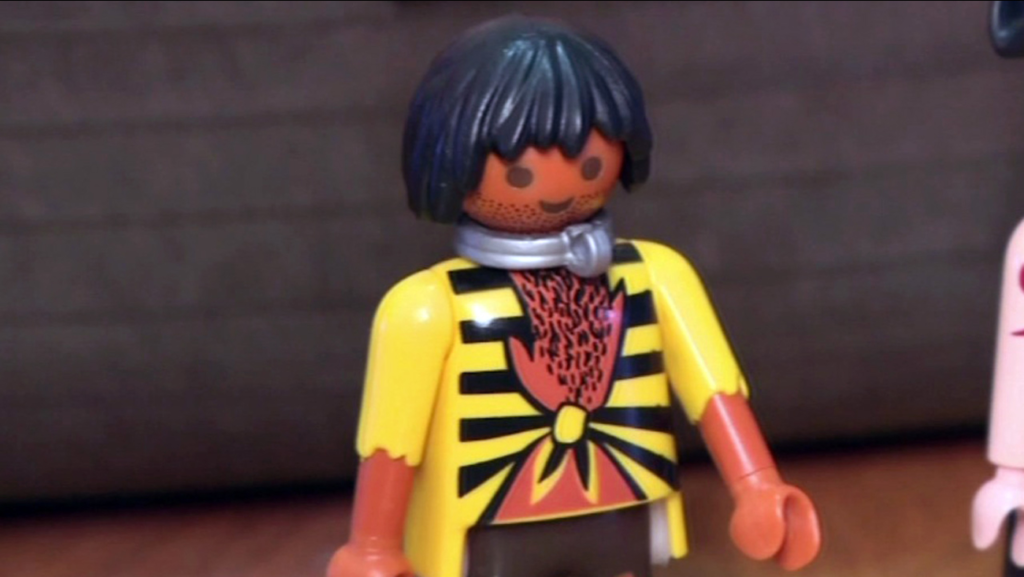 Growing up with a lot of Playmobil toys, I saw that lack of diversity. As a kid, my two goals with getting new Playmobil were to have the sets with Black figures and cool animals. Normally, getting a Black character meant buying a set with about five times as many white people. The one exception was when my Dad got me this "jungle set" with four almost naked African natives. Thanks for for an all Black cast, Playmobil!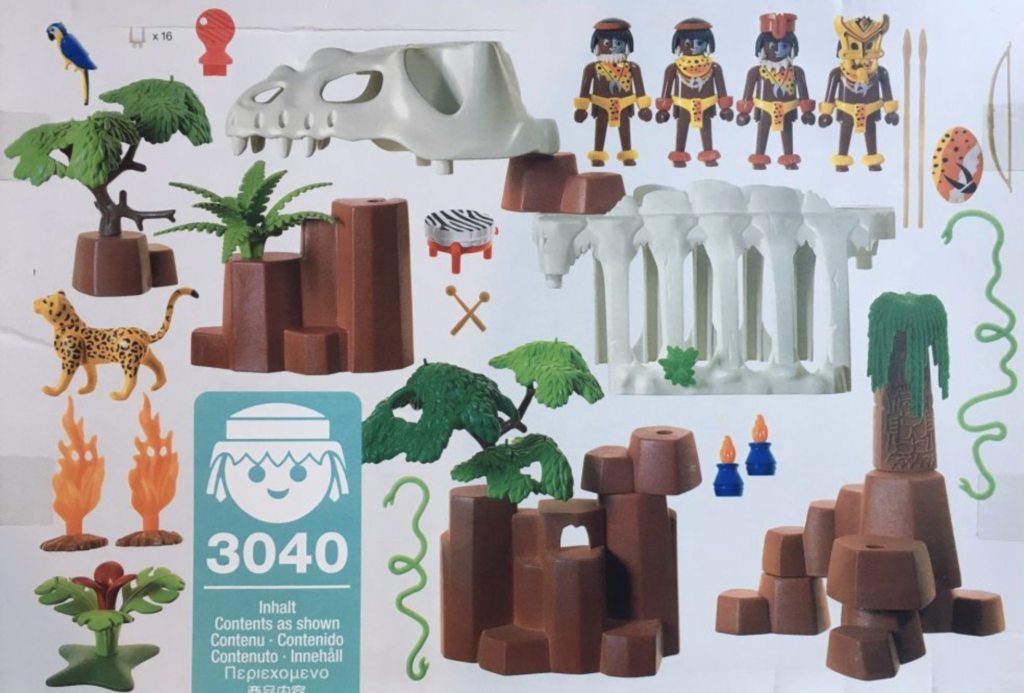 Really though…. Is natives in the "jungle" the only situation where they could imagine Black people as something other than auxiliary to a white group?
When I started Black Toys Matter, I figured I could give my son the 12 Black, 15 Native American, and 2 Asian Playmobil figures I'd saved from our childhood. Maybe I'd sprinkle in a couple White toys. Then I'd give the the other 80 or so away. That was before I found out that you can disassemble Playmobil figures! Now that was a game changer.
Searching online, I found that I could buy dark brown and medium brown Playmobil heads and arms in bulk from international sellers on eBay. I found some cheap, used figures and accessories on Playmobil Spare Parts. And I found great lots of figures on Goodwill's website. Putting all this together I now have dozens of Black and and brown figures that I've organized into custom sets to give to my son, nephew, friend's kids, and future children.
Insofar as I intend to impart certain worldviews with the toys I share, Playmobil are different from the action figures I have. Since the action figures are based on super heroes, I can look up those characters, learn about their background, then decide what I want to emphasize or tweak when sharing the toy. With Playmobil I have no pre-made background to start with. It's all up to the kid's imagination. I'll give them some prompting. For example, I made sets inspired by the Black Panther Party, Buffalo soldiers, and the 54th Massachusetts Infantry. So I'll have to teach him a little history when I give him sets like these. If I choose the right names, I can make it clear that some of the toys are Latinx. Also, when I play with my son and nephew, I will act based on my beliefs. For example, I'll use the police set to show them the dangers of how policing works to protect property, how policing does not make people safer, and how police discretion can save people or hurt people. But other than situations like that, the impact of these Playmobil toys will be in representing Black, Indigenous, and other people of color as normal in all imaginable arenas of play–as knights and soldiers and mermaids and firefighters and cowboys and astronauts and more.
Got questions or comments? Please hit me up on Instagram @BlackToysMatterBlog.